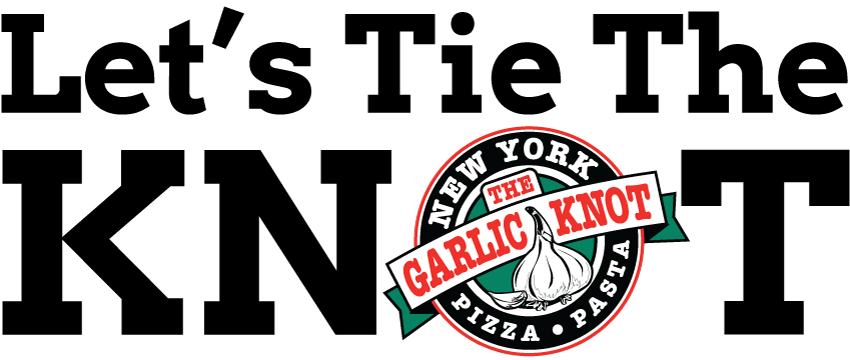 Join Our Franchise Family!
After 11 successful years of operation, we've identified a growing appetite for authentic New York style pizza and pasta among the residents of Denver and its rapidly expanding surrounding areas. Our mission is to replicate the 'local New York neighborhood pizza parlor' experience with each and every new Garlic Knot location we open. Our commitment to using only the freshest ingredients and our hand tossed, stone deck oven baking process produces a unique product offering you can be proud to serve to your customers.
The path to owning your own successful Garlic Knot franchise is easier than you might think. Below are the answers to some frequently asked questions about how to join the Garlic Knot team:
What are my initial start-up costs?
Initial Costs are relatively low compared to many other franchise opportunities. A minimum of $150,000 would be required to open a Garlic Knot Express location and a minimum of $200,000 would be required to open a full service location. In addition, an annual 6% franchise fee will be paid by each new franchisee. This will be a royalty fee on your unit sales for pizza, beverages and other products or services authorized for sale. Sales tax is not included in determining royalty sales.
What is the ideal profile of a Garlic Knot franchisee?
A Garlic Knot franchisee will serve as the General Manager of their location and will devote their full time and attention to their Garlic Knot business. Ideal franchisees are high-energy, personable individuals dedicated to serving and becoming an integral part of their local community. Physically, you must have the stamina to keep pace in a fast moving environment. We are seeking motivated, energetic leaders whose characteristics represent the traits needed to become a successful and charitable local business owner in each new market.
Do I need prior restaurant experience to become a Garlic Knot franchisee?
Prior restaurant experience would certainly be helpful in ensuring your success but is not a requirement. The Garlic Knot will offer comprehensive training through an all inclusive basic training program under the tutelage of our experienced staff members followed by on the job training until you are ready to operate your own Garlic Knot restaurant. Additionally, the Garlic Knot will offer assistance in selecting your new location, assistance in planning your new restaurant build-out, assistance in equipment procurement, training in efficient operation of your new franchise, as well as tips on how to become an integral member of your local community.
What kind of profits can I expect?
Each Garlic Knot location is similar to many other independent businesses whereas projecting profitability is based on too many variables and therefore difficult to project. These variables include the location of your restaurant, the square footage of the unit, each operator's management abilities, their rapport with customers, work ethic and many other variables adding to the difficulty in of forecasting future results. For these reasons, the Garlic Knot does not project sales or profits of new or existing franchise restaurants. When we provide you with a Franchise Disclosure Document you will have the opportunity to review historical financial information to help build financial projections.
To see if you qualify, please download the following application. 
 Download Franchise Application
Thank you for your interest in The Garlic Knot
Joe Giampietro – (631) 804-0467